Girls Inc. of Metro Denver
Girls Inc. of Metro Denver inspires all girls to be strong, smart, and bold through life changing programs and experiences that help girls navigate barriers and reach their full potential. We provide year round academic-achievement and skill-building programs that are delivered by trained, mentoring professionals in a positive all-girl environment. These programs reach over 2,500 girls and families each year. No other Denver agency offers such comprehensive programming designed specifically for the unique needs of girls.
Learn More »
2017-2018 Helen M. McLoraine Girls Inc. of Metro Denver Scholarship

2017-2018 Helen M. McLoraine Scholarship Information and Support Packet

Applications are due Friday, February 2, 2018 before 5:00 p.m.


The Helen M. McLoraine Scholarship Fund was established in memory of Helen M. McLoraine, a pioneer in the oil industry and a woman who embodied the Girls Incorporated mission of inspiring all girls to be strong, smart, and bold. The scholarship fund was established to carry on her legacy by inspiring girls to be active in community service, strive for higher education, and gain advanced skills and knowledge they need to realize bright futures. The Scholarship fund provides competitive awards to girls who have participated in Girls Inc. of Metro Denver programs. They are designed to make post-secondary education more accessible to young women by offsetting financial costs, as well as inspire girls to pursue rewarding careers.
Inclusiveness Committee

In order to uphold our mission and vision and be effective advocates and allies for all girls, Girls Inc. of Metro Denver is committed to inclusiveness and anti-oppression on all levels of our organization. It is our stance that inclusiveness and anti-oppression work give integrity and validity to our mission as well as power and effectiveness to our programs. It allows us to address the root causes of social issues that affect the girls we serve. We serve all girls at our organization, therefore we have to be inclusive of all communities, cultures and experiences. Without inclusiveness, we will never be able to reach the full potential and power of our programs. Our vision is empowered girls in an equitable society; we change lives and we take that seriously. Inclusiveness is imperative to make it happen.
Bold Beans Store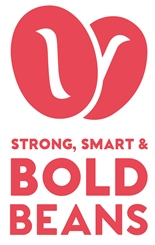 Support social enterprise by purchasing something from our Bold Beans shop! Click here to start shopping.
Volunteer at Girls Inc. of Metro Denver

Girls Inc. of Metro Denver Videos